by Mojca Cargo
Mobile for Developments' mHealth initiative recently conducted a Landscaping of mHealth services in South Africa with the support of the UK Government.
Findings from the research can be seen here
.
The mobile phone holds the power of ubiquity. Across the developing world, around 40% of people now actively
ubscribe to mobile services. If we include people who do not own a handset but have access to one, the connected population is pushed to over 50%. Contrast this to traditional core services such as banking, electricity and sanitation which are near universal in developed regions such as Europe and North America, but well below 50% in several developing regions.[1]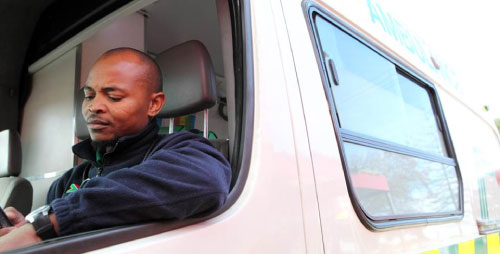 Indeed, Mobile for development is a growing sector, with well over 1,000 live services now being tracked by the GSMA across the developing world in verticals such as money, health, education and entrepreneurship. The problem is that while the sector has enjoyed continued growth in the number of services over the last 5-7 years, scale and sustainability have generally not been achieved.
mHealth in emerging markets, including South Africa, is one of the most active mobile verticals. Unfortunately it also lacks the sustainable impact data that drives strategic integration into health systems. Fragmentation and an inability to monetize and/or create sustainable financing structures through robust public private partnerships are just two of the hurdles faced by industry stakeholders.
Some of the Key Findings about mHealth in South Africa are:
Fragmented, nascent industry: 101 services identified in South Africa, many of which are 'small' services addressing the same health concerns (e.g. 42 services addressing HIV/AIDS, 50 services claiming to support health systems in various ways)
Unsustainable business models: 75% of all services have received catalytic donor investment. There are few examples of revenue generation beyond catalytic donor investment.
Disproportional distribution throughout the country: Gauteng and Western Cape are 2 provinces with the greatest number of mHealth services, the opposite for Free State, Limpopo and Eastern Cape.
As well as mHealth in South Africa, you will be also able to read about:
Mobile market landscape
Mobile for Development market landscape
mHealth Emerging markets overview
South Africa mHealth market landscape
MNCH mHealth services in South Africa
As part of the Pan-African mHealth Initiative, we will soon publish a Country Feasibility Report with various highlights about the South African market.
GSMA Association will be exhibiting at AfricaCom. Come and meet them for free, at the AfricaCom exhibition, stand E03b.